Welcome!
From the day that Triple B began its operations from a small house in Huffman TX, Keith, his brother Kevin, and father Charles have remained focused on their dream to become one of the leading professional construction contractors in the Houston area and southeast Texas.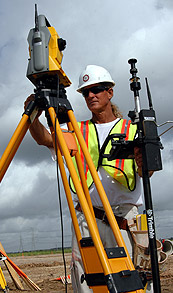 Demonstrating true entrepreneurial spirit, the company seized upon opportunities, using the intellect, hard work, and diligence of its owners to exponentially expand the company's operations, During Triple B's initial periods of growth, the company concentrated on utility work in the private sector for local developers and homebuilders. (Moreover, Triple B was able to procure public work as well - Harris County, City of Houston and other surrounding municipalities), Once Triple B determined that it could negotiate with these developers for the paving portion of the project as well as the utility construction aspect, Triple B took the necessary steps to increase its operations and entered the paving construction arena. Keith recognized the potential in both areas of construction; he acquired and secured leading project managers, superintendents and foremen, as well as the proper equipment to successfully conduct both paving and utility operations, In so doing, the combination of paving and utilities and the expertise provided by the expanded field and office personnel has proven to be an unqualified success for Triple B.
The owners of Triple B, however, have never rested on its accomplishments, and have perpetually looked to channel the company into areas which would ultimately improve and expand its operations, Whether it entails the upgrading of its computer software for both bidding and accounting, to branching into work commensurate with its expertise, e,g, TxDOT highway construction, to hiring the best and brightest to facilitate their operations, the company continues to improve its position for succeeding in these difficult economic times by never retreating from opportunities regardless of the hardships that may impede immediate progress and success.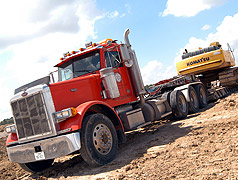 Since early 2008, Triple B has been represented by Liberty Mutual Surety, the 2nd largest surety company in the U.S., for its surety bond needs. Liberty maintains an A.M. Best rating of A X V and is approved to issue surety bonds by the U.S. Treasury up to $637,596,000.00. Heretofore, Triple B has been approved for projects requiring bonds in excess of $25 -$30 million with a backlog including outstanding bids exceeding $100 million. Triple B self-performs the vast majority of its contacts, and has negotiated with other' Texas contractors on joint venture projects for various municipality, county, and state projects.
Read more about us
Why choose us?
Professional
Quality Services

Site Preparation

Excavation

Utilities

Paving
Apply Online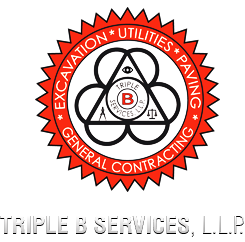 820 Old Atascocita Road
Huffman, Texas 77336
Phone: 281-324-3264
Fax: 281-324-1304
e-Mail Us